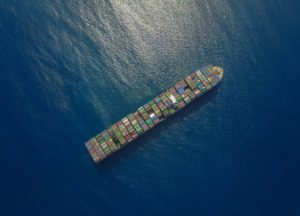 So far as the operators of the container lines are trying to find new solutions and survive the crisis with dignity, the shipping industry is gradually implementing new technologies, for example, to speed up loading and unloading or to operate a fleet distantly without any crew. One way or another, these changes will not happen in the blink of an eye, and in future there will be fewer players in the shipping operations.
The industry leaders say that because of the uncertainty about more ecological fuel it is senseless to calculate its price in advance. "Because of that a shipping exchange and market as a whole have turned into a casino", – commented Andreas Hadjiyiannis, a chairman of the Cyprus Union of the shipowners.
A current opposition between the USA and China has led to a dramatic increase in a volume of the shipped products in the second half of 2018. In such a way the shipowners try to get enough time to carry necessary products before the tariffs rise. This year the tariffs are continuing to hang like a sword of Damocles over the suppliers and thus it is not easier to predict the volume of shipping than to make wild guesses.
"We don't believe that an agreement between China and the USA will successfully finish a trade intensity of 2019, – said Soren Snou. – It is obvious that quite unconventional negotiations are being held between Europe and the USA."
A constant imbalance between demand and supply also intensifies the uncertainty. According to the estimates of London chartering company Braemar ACM Shipbroking Services PLC, a demand on the container shipping will be growing by 2-3% annually within the next four years. At the same time the world fleet is expected to rise by 5% a year. Ultra large containerships with 22,000 TEUs capacity will make up about one third of all newly-built ships.
Maersk presented these giants in 2013, and soon after other shippers followed them and detached tens of their ships on Asia-Europe lines. An idea was to save up billions by loading as many "boxes" on one vessel as possible, instead of hiring a group of small motor vessels.
Nevertheless, the shippers are fighting it out to load containers-giants till the last TEU to compensate great expenses somehow. In most cases their efforts are limited to supply chains. The shipowners began to reduce a number of voyages a week to allocate as many containers on board as possible. This will lead to a decrease of ports of call or some delays that shippers are not fond of.
Lars Jensen, CEO of SeaIntelligence Consulting, has recently presented an ultra large passenger boeing A380 Superjumbo in Copenhagen. Due to its huge size the plane flies only in restricted air corridors. Currently Airbus SE has rejected a hopeless programme of planes A380. Instead of doing the same thing, the world shipping operators have stuck on their ultra large containerships; and only a huge leap in the world trade will make their business profitable again.
Container shipping has been influenced by a continuous storm. Part 1