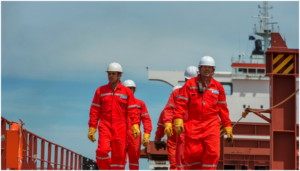 The correspondents of the Maritime Telegraph have found very interesting information about «The Seafarer Foundation Card Program». It seems to us that it is the program of the future for the Maritime Industry including our seafarers, crew agencies and ship owners.
The Maritime industry, Ship Owners, Manning Companies, Ship Management Companies, Crew Management Companies has traditional paid its seafarers on ship in US Dollars in cash. Combined with Government requirements there has been very little flexibility in assisting seafarers to transfer their salaries to their home countries cost effectively.
For the last two years the Australian based Seafarer Foundation has been researching and building a General Purpose Reloadable multi-currency e-wallet and MasterCard program for introduction across the Maritime environment.
The Seafarer Foundation programme takes into consideration the diverse requirements of those affected by such a vast change in operational procedures.
Simply changing the final delivery style and phase away from the current system of "Cash to Master/Individual bank account delivery" to "Salary Direct to e-wallet and MasterCard" of seafarers' pay has an industry wide and community wide influence
The Shipping Industry is going through very tough times so to the Paymaster there must be a convenience factor but more importantly there needs to be significant savings available.
The cost of delivering cash to Masters and pay to Crew individually can add 2 – 4% to the annual salary/load bill or an average of $400 — $800 per seafarer per year. These come in the way of insurance of cash, agents delivery fees, ship based/land based linked and non linked accounting procedures etc, etc.
The Seafarer Foundation model locks this cost of delivery at a fraction of that.
The program, supported by Volopa Ltd UK, (www.volopa.com) and Payonyx Pte Ltd (www.payonyx.com) is able to deliver funds globally and specifically into Ukraine. The payroll will go through a UK FCA regulated entity which issues e-money under the European e-money directive, this is converted to local currency at the ATM or POS everywhere that MasterCard is accepted including Ukraine and CIS. The ability to convert currency and send to another card instantly, 24/7, makes it very powerful
Therefore we decided to share this information with our readers! We hope that it will be useful for you!
The Seafarer Foundation is an organisation purposely established to assist with Seafarer welfare and funding of Seafarer Centres globally.
Volopa operates an electronic wallet/account where users can store and use their   money without the need for a bank account.
Payonyx operates a global transaction ecosystem enabling multi-currency cards, cost efficient payments and foreign exchange processing.
The two organisations have combined under the banner of Secure Seas Payroll Services Limited to provide a Global payroll solution for the shipping industry which benefits both the owner/manager and the seafarer.
A portion of the proceeds from the Seafarer Foundation program is to support the shipping industry's commitment under MLC 2006 for the continuation of Seafarer Welfare.
What they provide:
The Secure Seas Payroll Services program offers a convenient payroll solution to global shipping organisations and their employees, who benefit from lower banking and foreign exchange costs and convenience whilst travelling in the jobs.
The Seafarer Foundation Volopa e-wallet includes a multicurrency card program that allows cardholders to:
Receive their wages and salaries
Withdraw funds or make payments in over 14 different currencies directly from their Seafarer Foundation MasterCard
Buy and sell currencies at very competitive rates
Transfer funds quickly and easily and most importantly cost effectively to bank accounts or to partner's Seafarer Foundation MasterCard in local currency.
Pay out funds to local bank accounts or businesses using local payment methods
Pay bills
Use their Seafarer Foundation MasterCard for e-commerce transactions
Purchase and send gift cards
Access transaction history
Payroll overview
Payroll is paid by the shipping company to Custodian
Salaries credited to the seafarers personal e-wallet account before noon GMT on payday
Seafarer may access their account through smartphone, tablet or laptop or onboard computer
Transfer between currency accounts
Use their MasterCard at over 38 million merchants and ATM's worldwide
Additional cards for their family
Their product is secure, regulated, simply designed and it is extremely powerful in its functionality and capability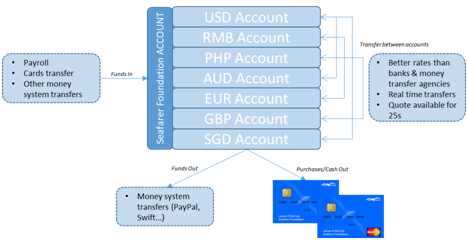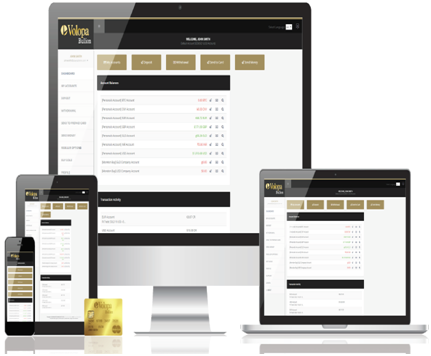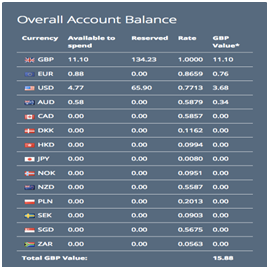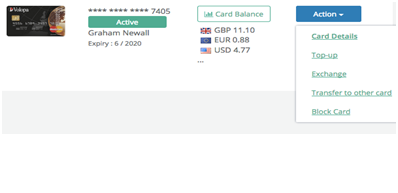 FX transfer to Bank account
Get FX Quote to 14 currencies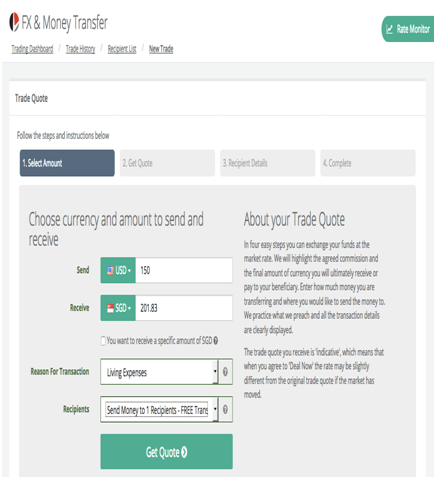 Recipients bank details- transfer done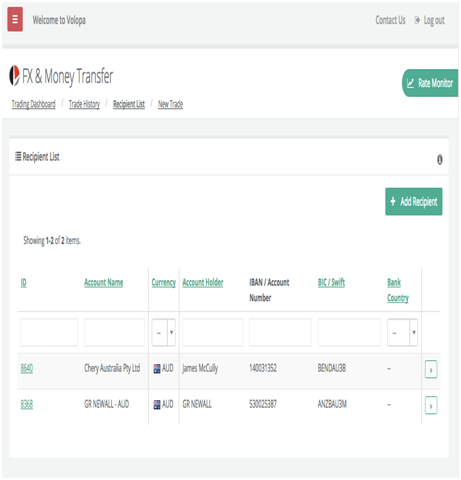 Transfer to Seafarers family card
Transfer to another card instantly 24/7 in any supported currency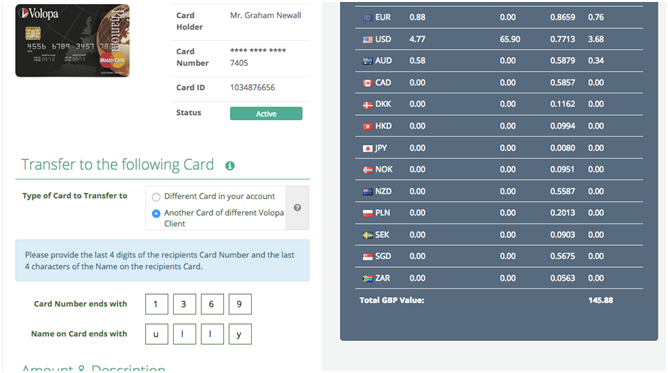 Access to full transaction history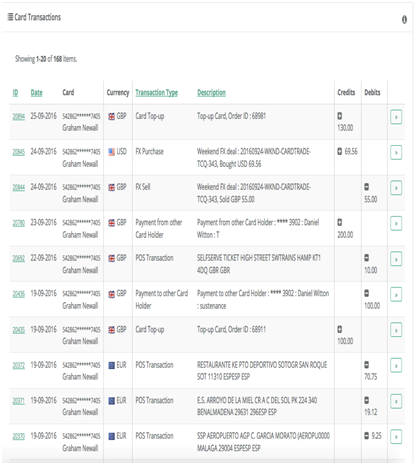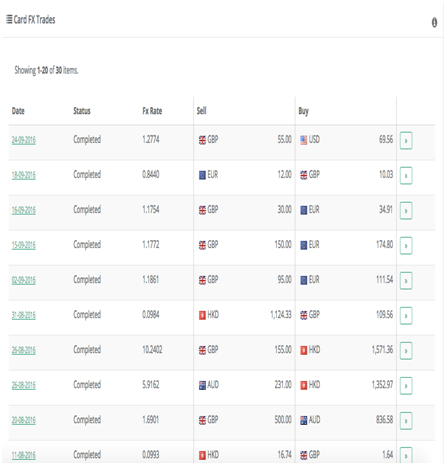 Benefits to owners/ managers
Streamline payroll processes

•      Reduce the need for cash on-board the vessel.

•      Remove need for in port Cash advance.

•      One transaction for whole payroll

•      Payroll processing/no need for multiple foreign currency accounts

•      Easily interfaces with existing payroll programs

•      Fulfil termination pay requirements more easily

•      Remove the MLC 2006 issues of timely in port payments.

Reduction in costs

•      Improve Treasury Function with improved cash flow management

•      Heavily reduced pay dissemination costs and fees

•      Reduction in risk of moving US currency to vessel – theft and personal.

•      Minimise Exception payroll processing

•      Separate Ships card for purchasing and control.

Improve staff retention

•      Increase crew member satisfaction and productivity by providing full low cost banking solutions

HIGH SECURITY

•      Heavily Reduce "Cash to Master" and relieve "Cash Advance" requirements on board

Contribute to corporate sustainability initiatives
Benefits to seafarers
Streamline payroll processes

•      Greater control over personal wage distribution

•      Revise payment elections online 24/7

•      Full salary history available via portal

•      Reduced FX rates and in port charges

•      Perform online purchases

•      Allotments can be paid directly to home bank accounts

•      Savings accumulated in major currencies in deposit protected UK bank

•      All payroll distributed before noon GMT

Reduction in costs

•      Lower banking fees

•      Reduced FX rates

•      E wallet allows multiple currency to be kept in line with vessels trading patterns.

•      Transfers home at significantly lower cost than Western Union

FREE

More money to spend

•      Low cost banking means your Seafarers have more of their money in their hands

HIGH SECURITY

•      There is no requirement to carry large amounts of cash in port or at sign off

Seafarer Foundation e-wallet MasterCard
Card can access wallets with up to 14 currencies
Convenient, easy to use wallet transfer interface to move funds between currency accounts
The ability to lock in exchange rates and limit currency conversion fees to when the funds are transferred to a currency rather than at purchase
Replaces cash
Can be used for retail purchases in-store and online domestically and internationally
ATM withdrawals domestically and internationally
Ability for additional cardholders to access the funds at home or overseas without fees EMV (chip and pin) and contactless payment technology
Online servicing and through desktop and mobile channels